It's been a few weeks since I started Project 10 pan, and I am happy to report back and say that I've successfully passed the dreaded 18 day mark! (For those who missed my post, 18 days is the amount of time it took before I succumbed to temptation during last Summer's makeup ban.) I've already finished one product and a second will probably be dunzo in the next week or so, but I'll talk about that in another post. And yes, I just used the word 'dunzo'.
One of the reasons I've probably been successful so far is because I've found other, non-makeup things to spend my money on. Hooray!
I ordered this shirt from Old Navy after seeing Alex wearing the white version in her vlog. I had to settle on this ever so slightly less cute taupe shade (called 'Mineral Deposit'...anyone else think Old Navy needs help with naming their colors? Because that one is not cute.) because the white wasn't available in my size :( The shirt is apparently much sheerer than it appears here which is why I like it so much, and I bought a size up so that it'll be loose and oversized on me, and I know it'll just be the perfect I-just-threw-this-on-but-I-obviously-look-super-cute-and-put-together shirt for Spring and Summer.
The next purchase was kind of a spur of the moment one. I was on my laptop one night when I randomly decided that it'd be really cute if I had a dainty gold necklace with a tiny bow charm. I hadn't seen one before but in my mind, it seemed really adorable and my neck needed one asap. I immediately searched for one on Etsy and as luck may have it, I pretty much found exactly what I had envisioned :) I can't wait to get it in the mail and see it in person. This is the seller I got it from.
I originally saw these adorable lilac patent leather flats in a Gap store but they didn't have my size and after a little bit of pouting, I eventually got over it and forgot about them. A few days later, Gap had 30% off of everything in-stores and on-line, so of course I took advantage of that opportunity and ordered myself a pair! I LOVE the color.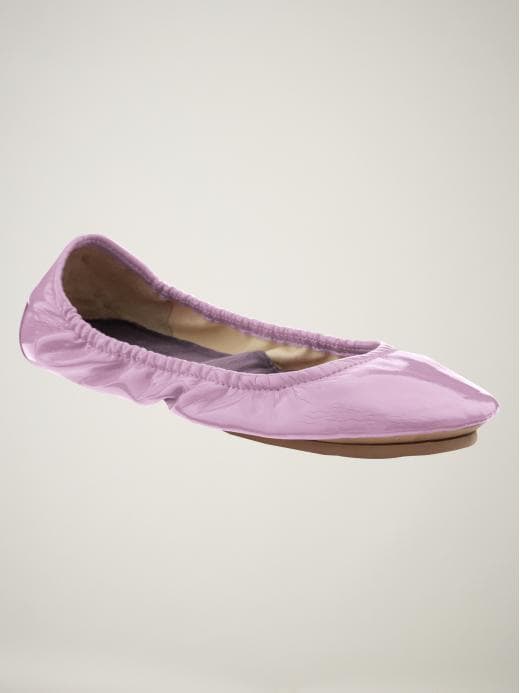 This last thing isn't something that I've purchased (yet), but it's definitely at the top of my wishlist! (Maybe not the top top, but it's in the top 3 for sure!) I'm really picky about scents because I find that most of them give me massive headaches, but I fell in love with Stella by Stella McCartney. It's super expensive ($72 for 1.6 oz.) but I think the rollerball set is actually a really good deal ($42 for 1.32 oz. total), not to mention super convenient.
Happy Friday, everyone :)